Transform your gray concrete today!
Enhance the Natural Beauty of Concrete
Plain gray concrete is boring, not many people even think about staining their concrete. This is surprising because stained concrete gives a home such an amazing finish. Stain can make something so basic look so professional. Elite can give your concrete the finishing touch it needs!
Preparation
Preparation for concrete staining is quick and easy. The concrete will be deeply cleaned in order to remove any imperfections. The scrubber used to clean the concrete has diamonds imbedded to more deeply clean and roughen the surface for the best adherence of stain. Once the stain has set a clear coat will be applied to prolong the beautiful effect of the stain.
Benefits of Stained Concrete
Aside from the benefit of aesthetically pleasing concrete, you can expect more. The sealer that will be applied over the stain will protect the concrete from damage that commonly happens to unsealed surfaces.
Interested in Transforming Your Gray Concrete into Art? Contact us today for a free estimate!
Acid stain coloration will transform your concrete flooring, giving it a marble-like, mottled or variegated look. Restore your basement, driveway, business, patio, walkway, garage, or restaurant today with this timeless technique.
Benefits of Staining Include:
It's durable
Easy To clean
Eco Friendly
It's Beautiful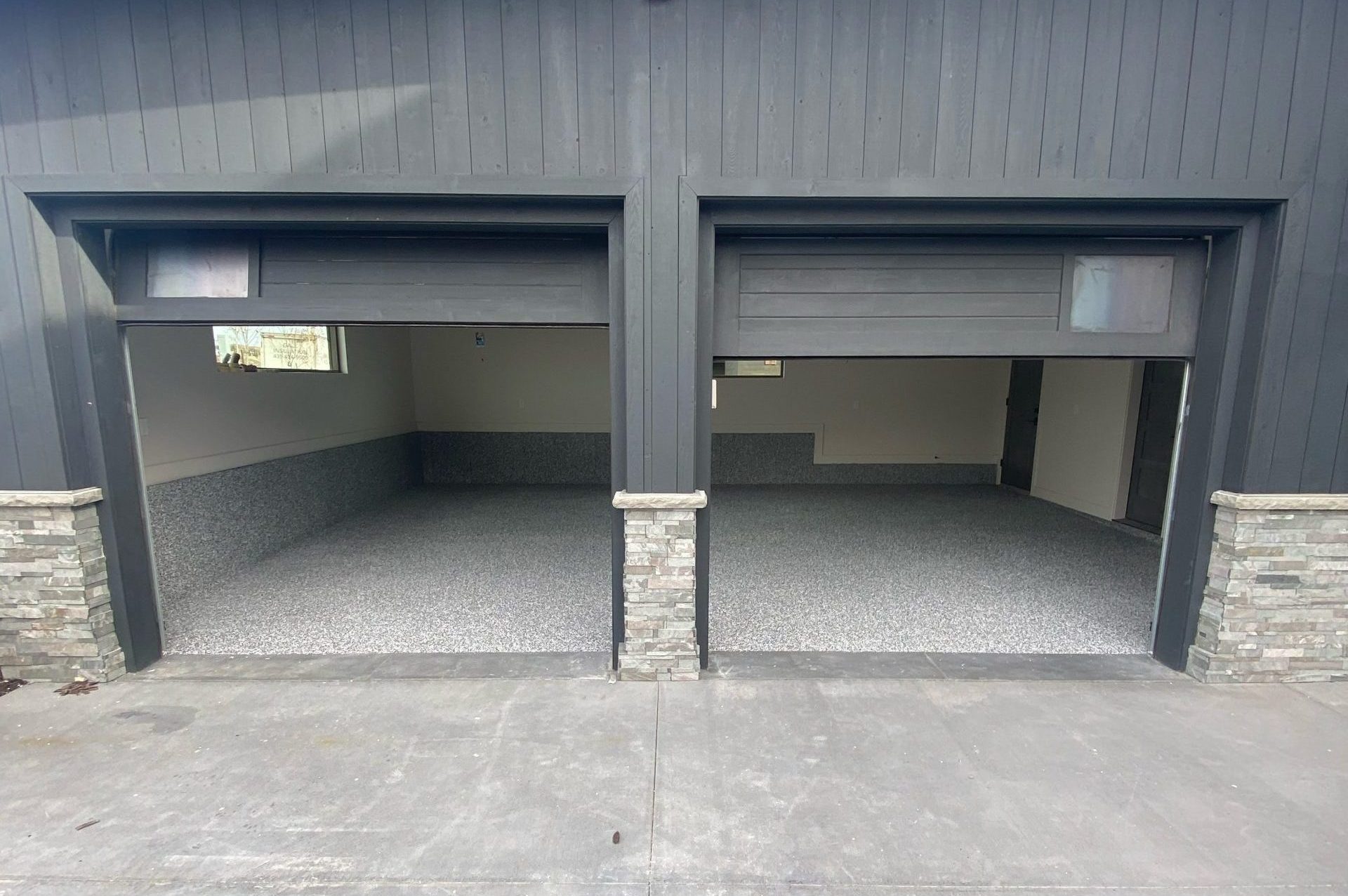 Garage Floor Coatings
Ready to open your garage and see beautifully coated concrete?
Epoxy Flooring
Custom epoxy flooring gives floors a very expensive-looking finish. 
Concrete Sealing
Concrete Sealing will protect concrete surfaces for years.
Ready to Get Started?
GET A FREE QUOTE
service area
Utah, Idaho, Wyoming, Nevada, & Montana
Hours
Monday - Friday
8am - 6pm
Saturday-Sunday
Closed