Professional concrete sealing will protect decorative concrete surfaces for years to come.
Concrete Sealing Is The Way To Go
The very first thing you see when approaching a home is the driveway. Unsealed concrete is a blank canvas begging for stains to be added to it. Over time they add up creating an eyesore. With the addition of concrete sealers, stains will become a problem of the past! Let us improve the curb appeal of your home.
Preparation Is Key
Before the sealer even touches the concrete, the surface undergoes a deep clean. The cleaning will remove any stains so the concrete will look as new as possible. Once cleaned we will open up the pores in the concrete to give the sealer what it needs to properly bond
Benefits Of Concrete Sealing
Epoxy Sealed concrete has many benefits to offer. When sealed correctly you can expect a spill and stain-resistant surface. The clean stain-free surface will better the appearance of your home and add value to it. The sealer also protects the concrete from damage that occurs without it.
We specialize in maintaining your concrete investment with experience and knowledge of all types of concrete sealers. It is recommended to re-seal exterior concrete every 2 to 3 years, especially colored, decorative concrete. Concrete sealers reduce damage caused by freeze/thaw, salt, water, and UV. The tough, glossy finish brightens the concrete, enhancing its aesthetic qualities with a lustrous seal. Enhance, Prolong and Protect Your Concrete investment today!
You can expect GREAT things from your sealed concrete:
Durable
Reduces Weather Damage
Stain Resistant
Low Maintenance
Easy To Clean
Eco Friendly
Protects Your Concrete
Concrete Staining
Ready to transform your concrete into a work of art?
Epoxy Flooring
Custom epoxy flooring gives floors a very expensive-looking finish.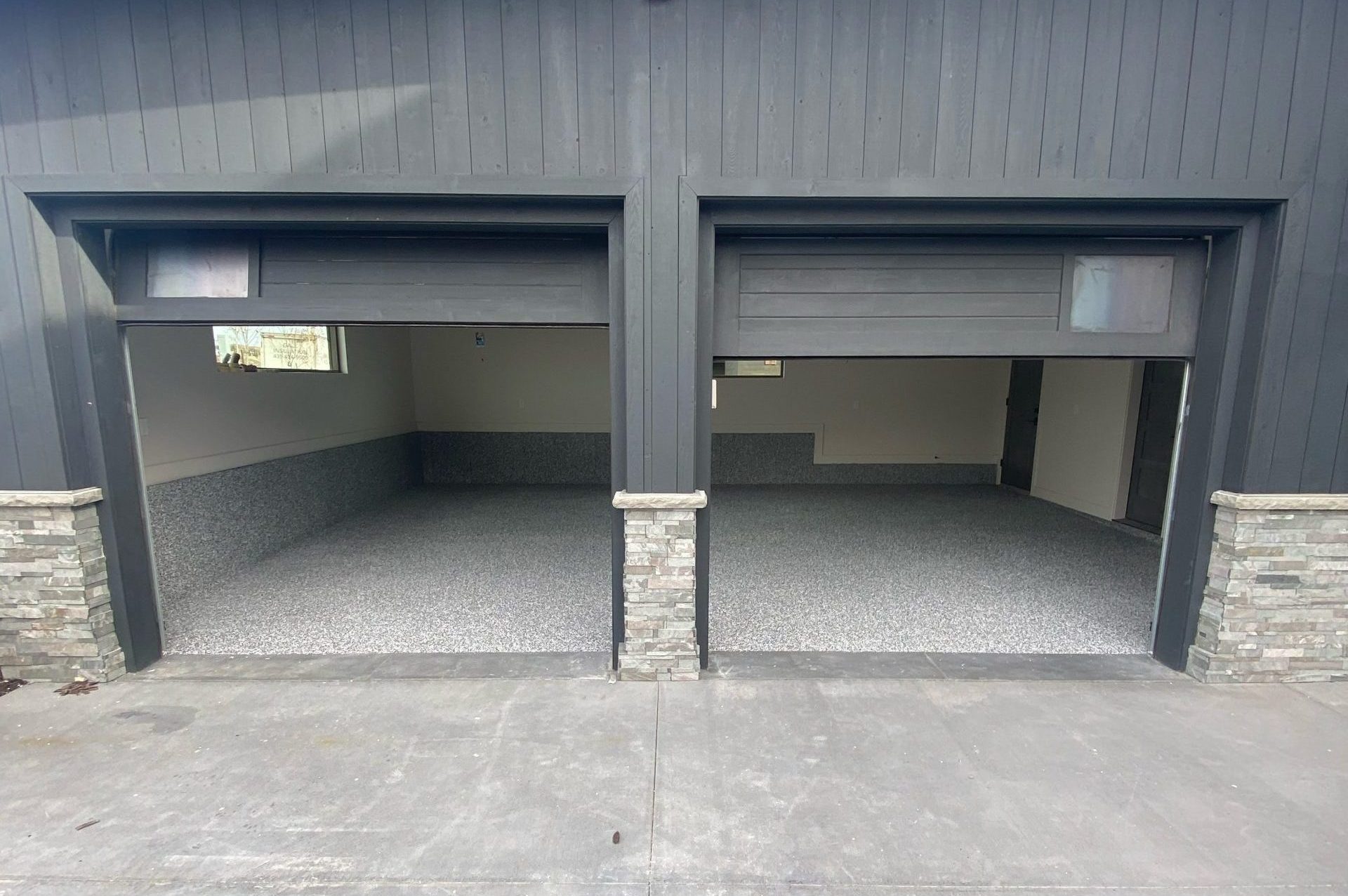 Garage Floor Coatings
Transform your garage with beautifully coated concrete.
Ready to Get Started?
GET A FREE QUOTE
service area
Utah, Idaho, Wyoming, Nevada, & Montana
Hours
Monday - Friday
8am - 6pm
Saturday-Sunday
Closed