Asphalt sealing will help protect your asphalt from the extreme weather in Utah, helping it look new for years.
Looking For Asphalt Seal Coating?
Seal coating is a great way to increase the longevity of your asphalt. The barrier provides protection from the sun's ultra violet rays, while keeping water from penetrating the surface. It also protects further by resisting gas, oil and salt. When properly covered with a sealant, your pavement will look and wear like new for years to come. 
Why Choose Us?
We provide customers with an exceptional experience when working with our team. We're great at what we do and we understand the need to keep our job site clean and the surrounding area as safe as possible. We also make sure the finished product exceeds your expectations! If you are wanting to revamp your property with a fresh look of new asphalt, we would love to provide you with the best service possible. 
Work With The Best
We love providing quality asphalt results and to Utah residents. Whether you need an asphalt overlay or asphalt seal coating, you can rely on us for quality asphalt seal coating. That's why we offer a variety of coating services and we'll help you find what works best for you. Our team will keep you updated on every step of the process and we'll make sure it's done right. You'll love working with our talented crew when it comes time for your next project. Contact us today to get started!
Benefits of Asphalt Seal Coating
If you are planning on owning your property with asphalt for years, then it's an easy choice to hire an asphalt sealing service. Asphalt sealant keeps you from having to make repairs within a couple of years or having to repave down the road. Whether you need an asphalt overlay, (where we cover your existing layer) or just asphalt sealant, you're going to love your results. You can expect GREAT things from your asphalt sealing:
Extended Asphalt Life
Protection From The Sun's Rays (Oxidation)
Resists Oil, Gas, & Salt
Easier To Clean
Improved Appearance
Concrete Staining
Ready to transform your concrete into a work of art?
Concrete Sealing
Concrete Sealing will protect concrete surfaces for years.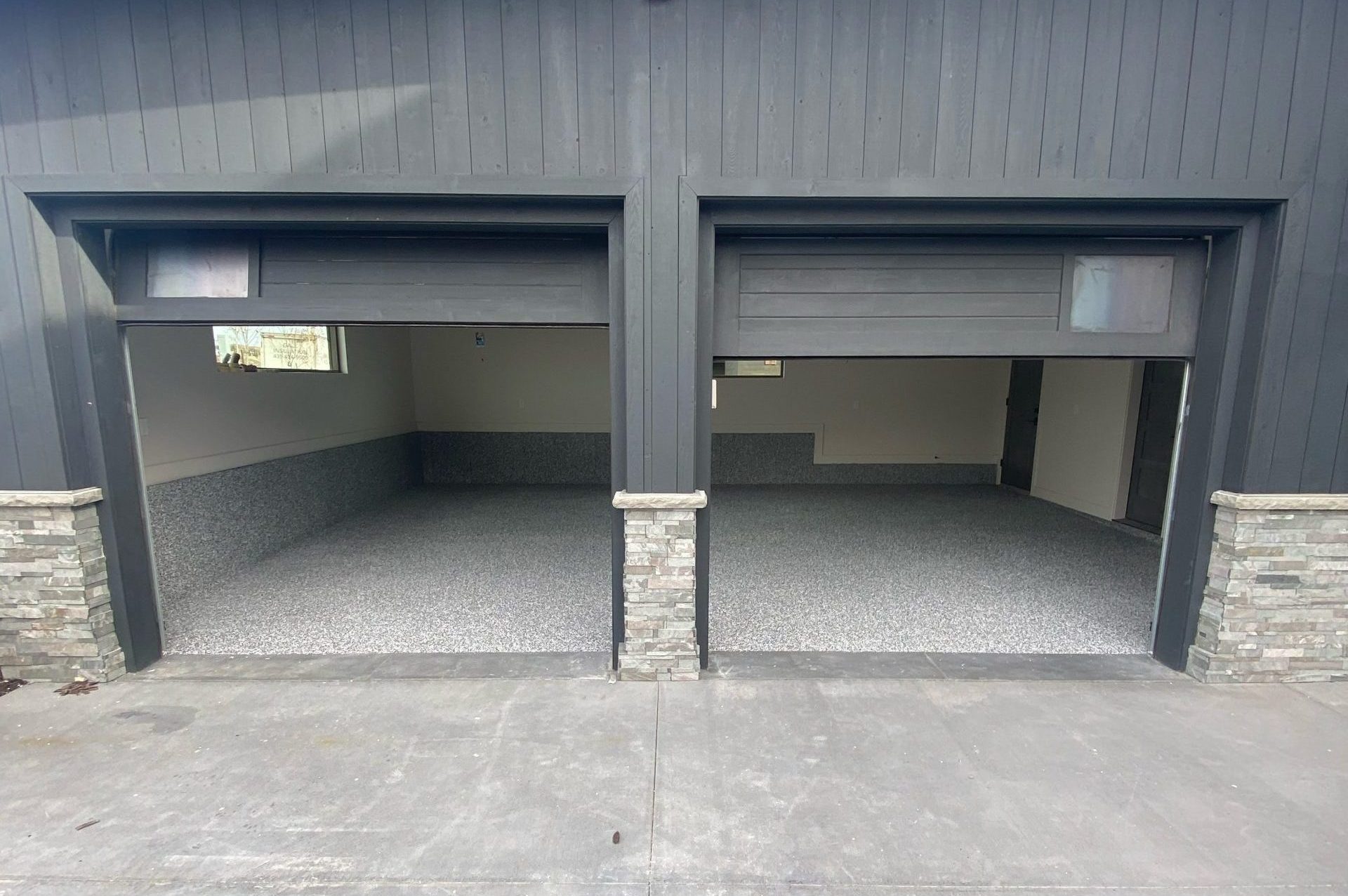 Garage Floor Coatings
Transform your garage with beautifully coated concrete.
Ready to Get Started?
GET A FREE QUOTE
service area
Utah, Idaho, Wyoming, Nevada, & Montana
Hours
Monday - Friday
8am - 6pm
Saturday-Sunday
Closed